IT'S ALL HAPPENING IN REYKJAVÍK CITY!
Reykjavík City is buzzing with activity all year round. A number of annual festivals and seasonal events attract festivalgoers from all around the world. Apart from the city's superb official events, such as the Winter Lights Festival and Culture Night, there are also a host of film festivals, design events, music festivals, and other events celebrating everything from the arrival of summer to the city's wealth of culture!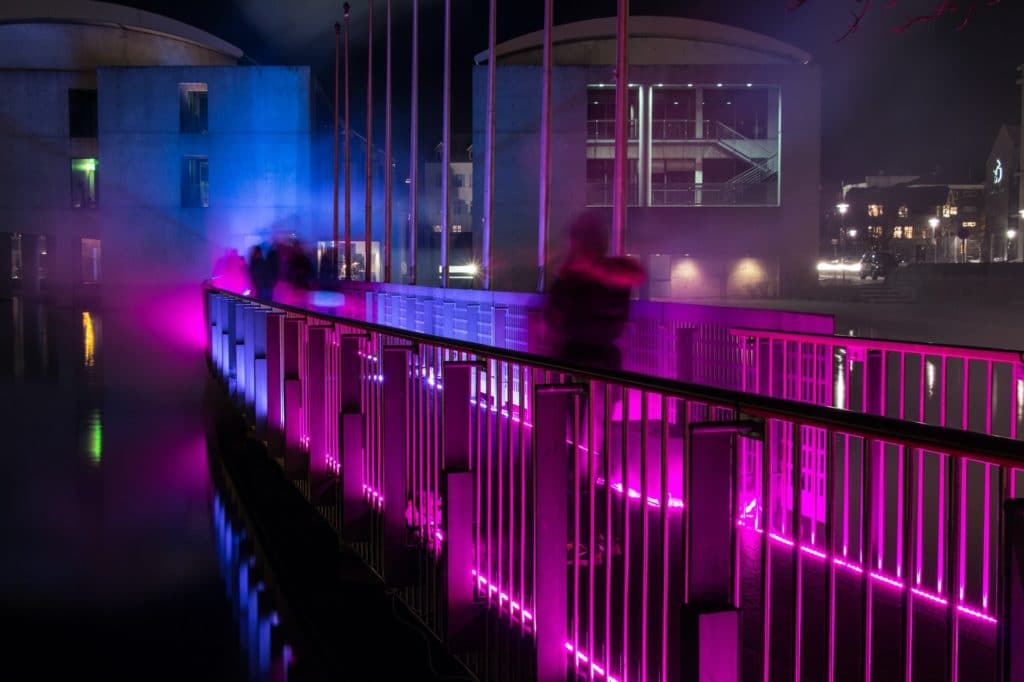 Reykjavík Winter Lights Festival
Iceland can get dreary during the darkest months, especially in February. The Winter Lights Festival was created to stimulate city life in midwinter and intends not only to combat the darkness but to celebrate the unique subarctic nights. Over the years, the Winter Lights Festival has evolved into an incredibly fun four-day festival with an array of great events, such as the Museum Night and Pool Night.
Reykjavik International Film Festival
RIFF takes place every year in late September for 11 days. RIFF is an independent non-profit organisation. The festival shows a wide range of dramas and non-fiction films from over 40 countries. It highlights independent filmmaking from all over the world, with a special emphasis on up-and-coming filmmakers. RIFF encourages the interaction of film with other art forms by organising concerts, photo exhibitions, and more.
DesignMarch
A celebration of Icelandic design, showcasing the best creations of the Reykjavík design scene. The scene is small and intimate, which means you'll get the chance to meet all the stars of local design. From fashion to furniture, architecture to food design, the festival presents the best of the local designers alongside exciting international names. For four days, Reykjavík is transformed into a mega venue hosting hundreds of openings, events, exhibitions, and parties.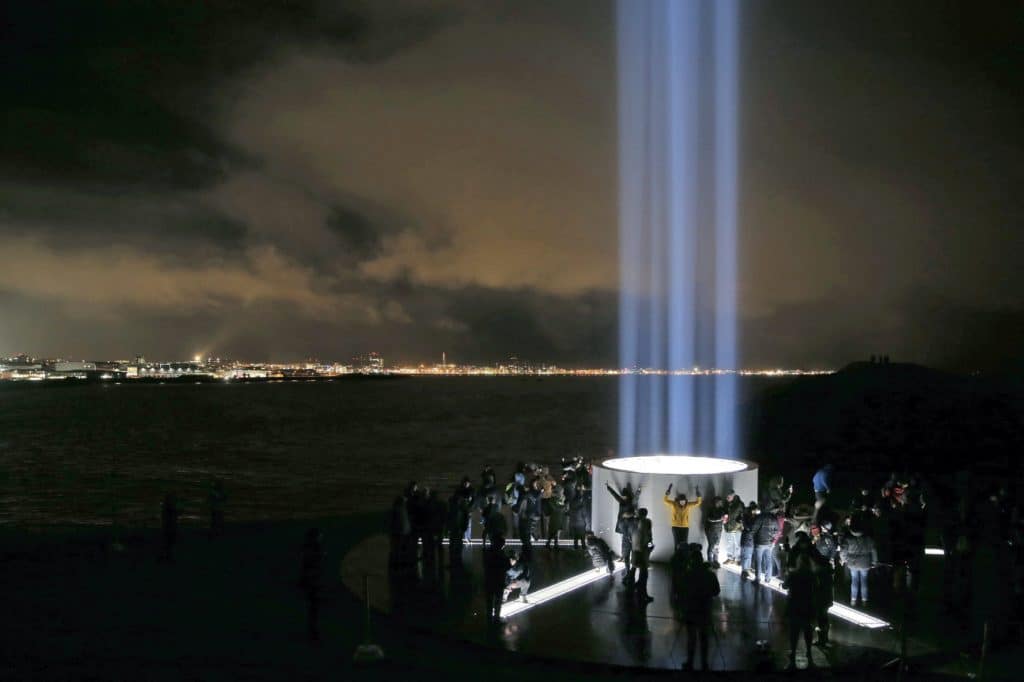 Illumination of the Imagine Peace Tower on Viðey island
Yoko Ono's Imagine Peace Tower is an extraordinary dedication to John Lennon and his vision of world peace. Installed on Viðey island on October 9, 2007, this stunning work of art is lit annually on Lennon's birthday. The powerful super beam of light reaches approximately 400m into the sky on a clear night and illuminates the skies above Reykjavík nightly until the anniversary of Lennon's death on December 8. Every year, Yoko invites visitors on a complimentary ferry trip to the island to take part in the beautiful illumination ceremony.
Reykjavík Children's Culture Festival
A week-long festival dedicated to children's arts and culture. Children's culture, culture for children, and culture with children, these are the three main aspects of the festival. Dedicated exclusively to children and young people in Reykjavík up to the age of 16, this annual festival strives to introduce a wide range of art disciplines to Icelandic youth, through workshops and performances.
Icelandic national day
On June 17, 1811, an Icelandic legend was born. His name was Jón Sigurðsson and he was the leader of the Icelandic independence movement. In 1944, Iceland gained independence from Denmark and his birthday was chosen as the Icelandic National Day. Dozens of events are organised from 10:00 till late in the evening. Theatre, music, workshops, dance, June 17 has it all!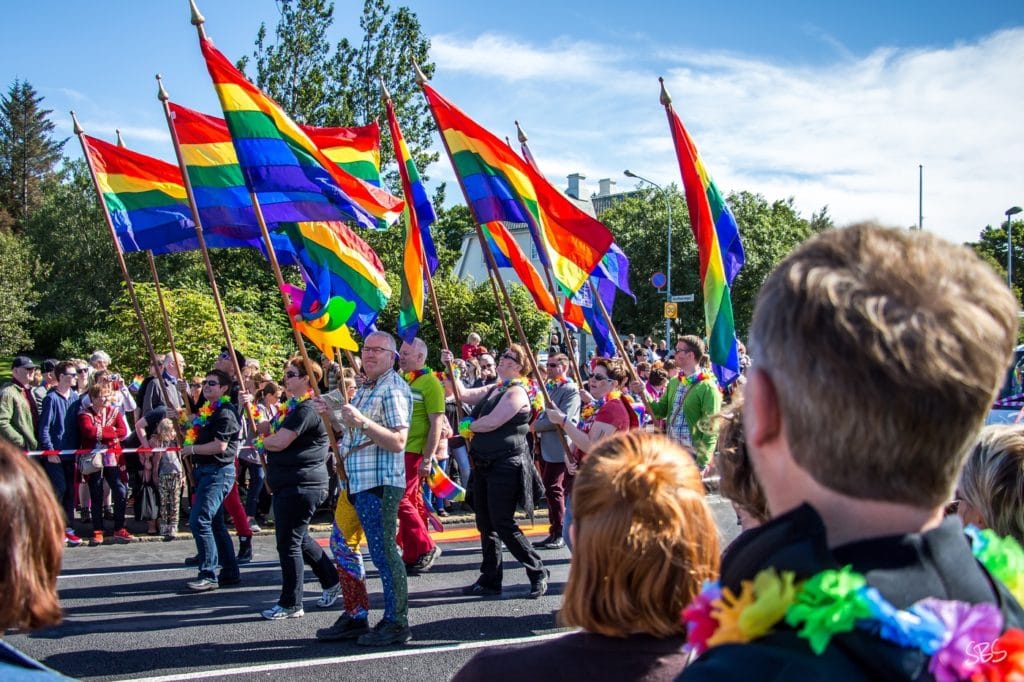 Reykjavík Pride
This colourful event brings tens of thousands of people into the city centre every year to show solidarity and have fun with the LGBTQ+ community of Reykjavík. People of all genders, friends, relatives, and a fast-growing number of tourists, come together to celebrate and support universal human rights. Our cosy little pride parade, originally visited by some 1,500 onlookers, has blossomed and evolved into a colourful six-day celebration that attracts up to 100,000 guests from all over the world.
Reykjavík Culture Night
Reykjavík Culture Night takes place all across Reykjavík with celebrations in city streets and on squares, in museums, businesses and even residential gardens! The event's slogan "Come on in!" is a reference to those good old-fashioned customs of hospitality. Culture Night is a permanent fixture in the annual calendar of events in Reykjavík and marks the start of the city's cultural year, when museums, theatres, and other cultural institutions launch their annual programme of events.
Iceland Airwaves
A critically acclaimed music festival showcasing the hottest new international bands and the best up-and-coming Icelandic artists. It started out as a one-off gig in an airplane hangar back in 1999, with only five bands, but now it has established itself as one of the hippest events on the international music festival calendar. The festival attracts thousands of visitors from around the world, who come in search of some fresh audio dynamite and an adventure at the edge of the Arctic Circle.
For more information about the festivals in the city, check out www.visitreykjavik.is