Due to Iceland's climate and the resulting difficulties of growing a bounty of vegetables, Icelandic cuisine has been mostly animal protein based through the centuries. Nowadays, however, there's a growing number of vegetarians and vegans, especially among the younger generations. Also, increasing tourism is bringing more and more people with different dietary wishes to Iceland, and restaurants are responding to the change in diet.
Since the market is still a relatively small one, there are not many restaurants with a completely vegetarian or vegan menu, although they do exist (Mama Reykjavik and Garðurinn, for example). In addition to the completely meat-free restaurants, there are several others that cater to a mixed crowd, with an abundance of vegetarian food, but meat options as well.
Fast food
If you're looking for a quick meal, you might want to try a filling noodle soup, a veggie burger, or falafel wrap. These options are easily found in downtown Reykjavík and will surely keep you satisfied throughout the day!
Casual dining
Finding a nice bistro catering to vegetarians and vegans will not be a problem! If you're looking for a casual sit-down dinner, check out one of the many sushi restaurants. Also, you might not expect it on an arctic island, but Iceland offers the best Indian food!
Fine dining
When it comes to fine dining, you won't find any vegetarian-/vegan-only kitchens but most restaurants in Reykjavík will have vegetarian options on their menu and they can accommodate special requests, especially when notified in advance. Mention your dietary preferences when you book the table and you'll have a lovely meal waiting for you. Most restaurants also have their menus online, so check these out beforehand if you want to be prepared.
Coffee and dessert
Cafés usually have a range of dairy-free options, such as soy or oat milk lattes. If you have a sweet tooth, there are ice cream parlours with vegan options and in downtown Reykjavík, you will also find delicious vegan crepes and cakes – served with cashew cream!
Home cooking
If you have access to a kitchen, self catering is an easy and reliable option. Supermarkets in Iceland carry a range of vegan products, and even low-budget supermarkets will have plenty of options. The vegetable section might be a little more limited than what you're used to, due to our northerly location, but it should be more than sufficient. If you don't have access to a kitchen, you can find some prepared vegetarian/vegan dishes in the supermarkets as well, like sandwiches, salads, and wraps.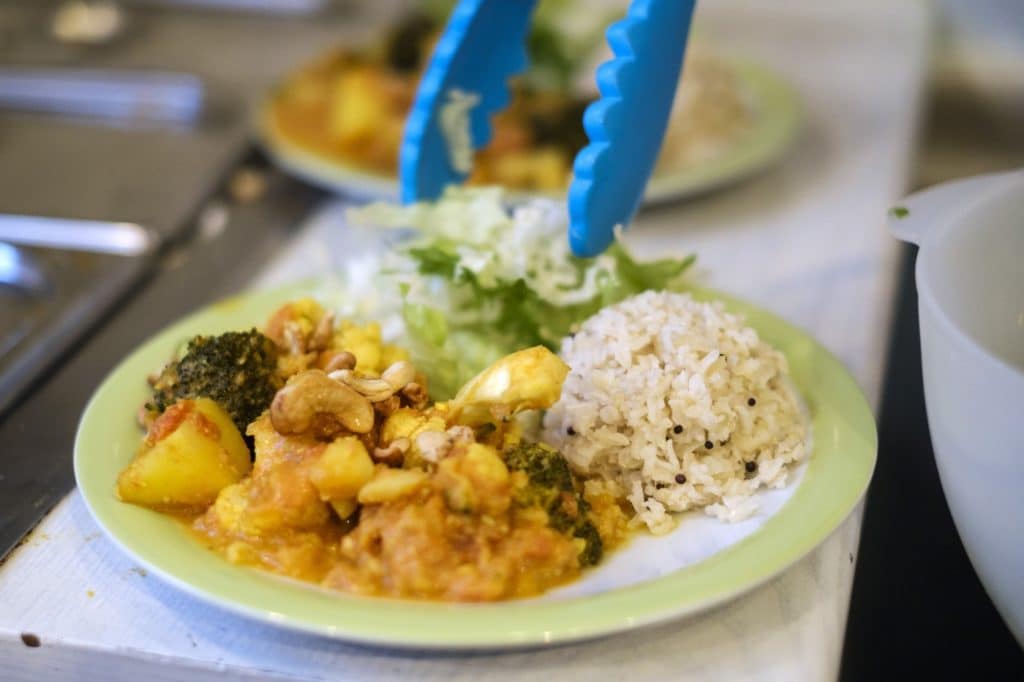 Helpful words and phrases
Ég borða ekki kjöt
(I don't eat meat)
Ég drekk ekki mjólk
(I don't drink milk)
Ég borða ekki mjólkurafurðir
(I don't eat dairy)
Grænmeti (Vegetables)
Kjöt (Meat)
Kjúklingur (Chicken)
Fiskur (Fish)
Mjólk (Milk)
Smjör (Butter)
Rjómi (Cream)
Ostur (Cheese)
Egg (Eggs)